All Health Rules are back here, however their url changed so you lost your previous Facebook comments. We are sorry for the loss but we needed to improve our infrastructure.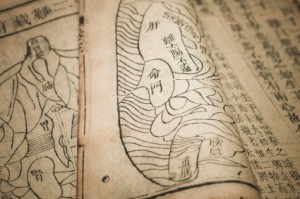 Every rule comes in a separate post so readers can start commenting about each one if they feel the need.
I want to warn reader about the Chinese circular thinking. Be aware that Chinese often repeat something they spoken before, this is because it is how they think and want to emphasize the message. Some rules just repeat themselves (I counted four), do not judge they wanted 100 and did not have enough. And there is one rule we did not understand how to translate it well.
I also want to extend thanks to Livia Kohn – which is Professor Emerita of Religion and East Asian Studies at Boston University – for helping with the difficult translation from Chinese language. If you like please check Three Pines Press publishing house for Livia's specialized books and studies about Daoism.
For those who like to compare the translation with the original text please find here a PDF file in the Chinese language. If you feel that some improvements should be added to the translation please feel free to comment on the respective rule post.
Please watch below an interview with Master Jiang Feng, the Shaolin YiJInJing school shifu, about qigong medicine practiced in this school.